Suffer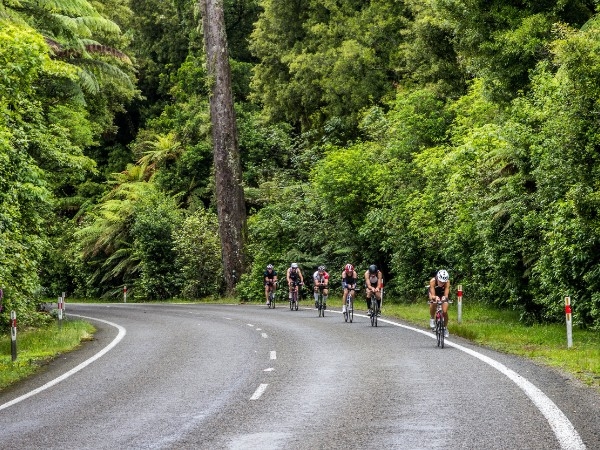 The Event is called 'Suffer'....why? Because its known as the hardest triathlon course in NZ due to the hills (most tri courses are flat)
So while the legs may hurt a bit by the end, that 'suffering' is nothing compared to what so many go through daily around the world because of human trafficking.....the fact that the fund raising from this event will help combat will help keep me motivated.
FYI: some pics of the course below
Seven Weeks to Event time
A few months back, I started training for the half iron man in Rotorua.
It's now only 7 weeks to the event and my longest training session last weekend was 4 hours. But I've determined that if I'm going to do this it's not just going to be about me.
Please join me and contribute towards raising funds to combat Human Trafficking--- something I think is the most concerning trend worldwide.
Edmund Burke said that 'evil only triumphs when good men do nothing' and this is certainly true about this issue. Together, we can make a difference.
Thanks for your support
Help set free victims of Trafficking
How much would you give to rescue a loved one who went missing? what some families suffer through with trafficking is unimaginable.
I'm competing in the Rotorua Half Iron Man and I need you to help me achieve my goals
1. Raise $1500 to go towards Tear Fund's anti-trafficking initiative
2. Raise awareness of how to get involved
3. Encourage people to join up/make regular contributions to Tear Fund's anti-trafficking fund
(If you donate, you'll also help keep me motivated to cross the finish line!).
Jesus challenged us to 'love your neighbour as yourself'. In our global world, I believe we should see everyone as our neighbour.
Thank you to my Sponsors Daniel Bennett Victoria Gresson Dempsey Family Anonymous Steve Irwin Steve And Francine Karl And Allison Sumner Anonymous Rebecca Jones Anonymous Chris Harbour Planning Plus Lts Chris Ash Bridget/dave Hallsworth Roshan And Jeni Sam Stammers Graeme Budler Tom Clark Heather Becker Kylie Price Nikki Clark Adam Isa Anonymous Lynda Hay Ben James Isherwood Anonymous