Just over a month to go
Hi there.  Just over a month before we commence TONZ.  I would be grateful for your financial support for TONZ initiatives to combat human trafficking, migrant smuggling and exploitation.  Many of you will know Joy and I spent five years in Thailand addressing this issue for LIFT International, Hug Project and as a consultant to the UN. 
The statistics of human trafficking are staggering, but don't reflect the enormous long term suffering of individual victims.  We are facing horrendous challenges made more difficult by Covid.  Wherever people face poverty they are vulnerable to trafficking - which is the exploitation of vulnerability.  
We're fundraising for Tearfund
I'm raising funds for Tearfund's fight against child sex trafficking and exploitation.
Thank you to my Sponsors Pd Ian Kuperus Andrew Anonymous Kriselle Baker Jonathan Moses Jack Govind Mycool S David Boswell David Bond Peter Muys Jg Wazza F
Garry David Friar Amanda Greenwood Nick Saxton Rebecca Cotter Nichole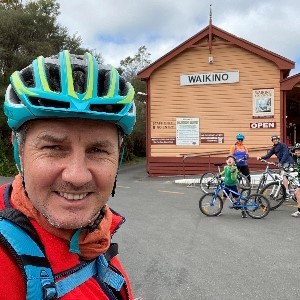 Ben Green Jane Harry Culverwell Thomas Kelly Adam Wortman