We're fundraising for Tearfund
My involvement came about with a phone call to join the team of 4 and ride each day for 8 days spanning 500 km's. Seemed straight forward at first but a good challenge. Go forth and see a bit of the country . what could go wrong !
And so I have swapped my mountain bike for a borrowed road bike and have been making myself known to the hard seat, tarseal and some tough hill climbs !   
So I am hoping you can give my team your support in reaching our fundraising goal for Tear fund.  If not aware, its an organisation set up to primarily focuses on disaster relief , poverty , slavery  and child exploitation around the globe. A pretty good cause.
Thank you to my Sponsors Jimmy & Susie Johnstone Chris Lee Holly Johnstone Anonymous Fiona Boodee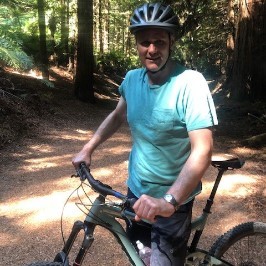 Grant Johnstone Sarah Johnstone Tans Michelle & Andrew Ian Marc Boodee Joe Mcdowall Andy Yeardley Greg Brenssell Connor Johnstone Justin Thorn Raewyn Stephens Simon Delany Karl Larsen Carol Roger Biddi Johnstone Tulipa Briggs Dale Blanc