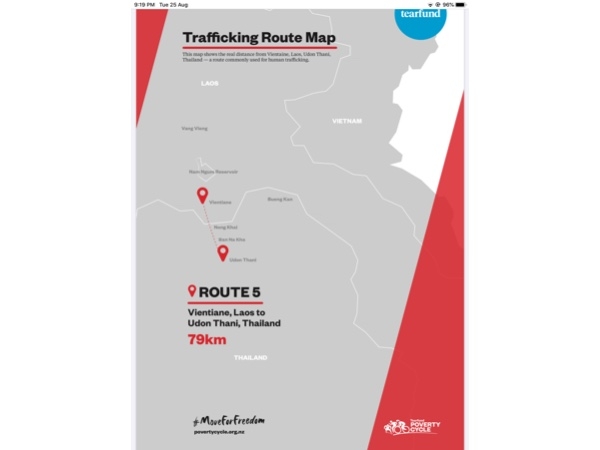 Hi!
I'm really excited about getting the opportunity to raise money and awareness for such an important cause. I'll be biking a distance of 79kms in one day which is the distance of a trafficking route from Vientiane, Laos to Udon Thani, Thailand 
I've given myself one month to train and get sponsors (I'm REALLY not a cyclist ?) 
Thank you so much!
We're fundraising for Tearfund
I'm taking up the Tearfund Poverty Cycle challenge to help combat human trafficking and exploitation.
Please help by sponsoring me.
#moveforfreedom