We're fundraising for Tearfund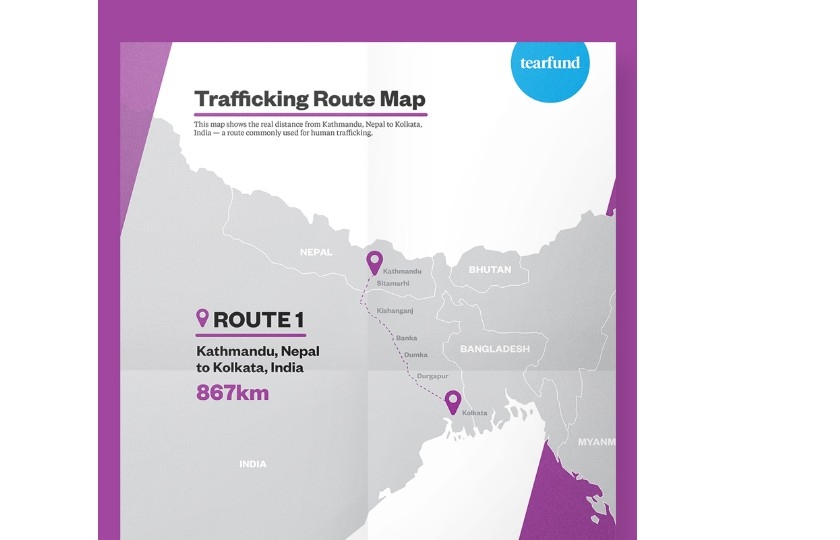 We're taking up the Tearfund Poverty Cycle challenge to help combat human trafficking and exploitation.
As a team we are going to be covering the distance of three well known trafficking routes to raise money for this amazing organization!
The three routes are:
-Kathmandu, Nepal to Kalkata, India. 867kms
-Keng Tung, Myanmar to Chiang Rai, Thailand. 218kms
-Vientiane, Laos to Udon Thani, Thailand. 79kms
Our combined team distance covered by running/walking/cycling will be 1,164kms.
We will be doing this over a weekend in June. The 19th and 20th of June
Please help by sponsoring us.
#moveforfreedom
Thank you to our Sponsors Bryan Mccloughen Anonymous Serena Kelly Finishing Touch Equestrian Bocky Boo Gelato Janine Harris L Fairbrother Emma B Jen Calder Jacqui Thomson Orchard Homes Jenny Cobden-cox Chantelle Greenslade Andrea O'sullivan Eter & Lynne Sue Moffat Susie Lowe Anonymous Jen Haack Anonymous Cheryl Liv Cleave Jacqui Newell Debbie Paget Amy Gab Max Andrea Katie Dawson L Em Susie Lowe Anonymous Trilby Keen Courtenay Good Susanne Gherasim Carole Hayward