We've raised $31
for Syrian Refugee families
What is a sleep-out
It's pretty simple! It's sleeping outside or sleeping rough because so many refugee families have to do the same. We're lying down to 'stand' in solidarity with Syrian Refugee families.
Pick your sleep-out spot and when you'll do it. It could be your church, school, workplace or home (or crammed inside).
Set up a fundraising page and encourage your friends and whanau to sponsor you. The more we raise, the more people we can help.
Spread the word on social media using #sleepoutforsyria.

Why are we sleeping-out?
To stand in solidarity with our church partner in Lebanon who are helping refugees.
To symbolise the Church as a place of hope where refugees can turn to for help.
To show empathy to the millions of homeless Syrian families.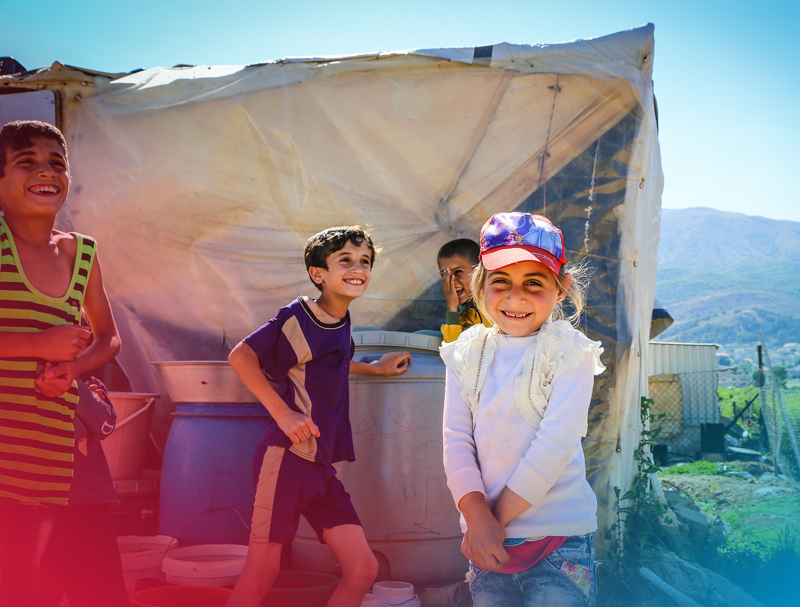 What's happening?
As their streets are destroyed and they fear for their lives, millions of Syrian families flee from their homes, holding the hands of their children. When they arrive in bordering countries like Lebanon, they have no choice but to live in tents or in cramped garages and other substandard accommodation. Unable to work, and with humanitarian aid dwindling, conditions are becoming more and more desperate.
Tearfund's partner has been working tirelessly since 2011 to help some of the most desperate Syrian Refugee families in Lebanon, helping to provide hope. Refugees in need are provided with essential items to survive the winter (food, blankets, mattresses, heating), trauma care and spaces where children can feel safe and receive an education.
You can help make a difference.
Sleep out and stand with refugee families.
Tips for running your sleep out
How long: Sleep out from 5 pm to 7 am the next morning.
Be safe: Think about what support you'll need, especially in public spaces.
Spread the word: It'll be more fun and more effective if you grab a bunch of people together.
Toilets: Don't forget you'll need access to them!
Supplies: You could sleep in tents with sleeping bags and mats, as many refugee families are living in tents or crammed garages.
Remember to bring food and drink.
Fundraise: Set up your page, and give yourself time to raise money. Don't leave it until the last minute!
Take photos! Post them on social media using #sleepoutforsyria, and tag Tearfund New Zealand! We'll share them with our partner in Lebanon to encourage refugee families that you're standing with them.
Share your story
#SleepOutForSyria